If you are 9 years old and above, and love playing games, take part in this nationwide competition where you get to create a game using open-source technology and share your creation with others.

Junior Innovate is a competition to inspire digital creator mindset and life skills amongst primary school students in preparation for jobs of the future.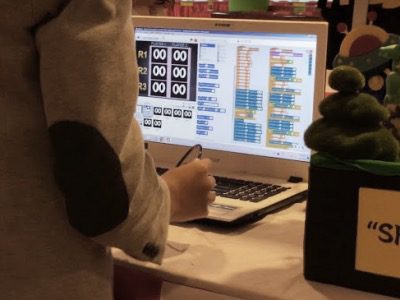 Students today consume rather than create with technology. They indulge heavily in social media and computer games.


The program provides opportunity for them to create and apply open-source technologies in various fields.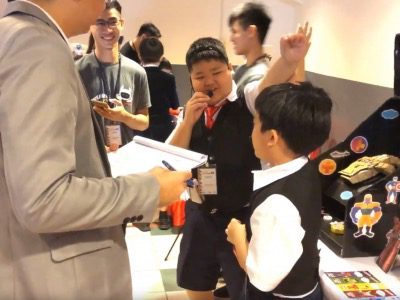 In a consuming mode as opposed to creating mode, students lack opportunities to develop life skills — communication, collaboration, creativity, and critical thinking.
The program provides opportunity for them to invest in developing the projects of their interest. The experiential learning journey nurtures their life skills.
Components in Junior innovate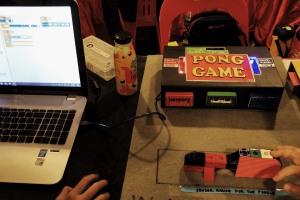 TECHNOLOGY
Embedded system with Scratch programming
Complementing schools' coding class
Relating coding to the physical world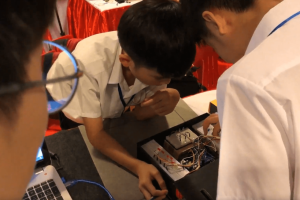 APPLICATION
Realising ideas and learnings
Build physical projects incorporating technology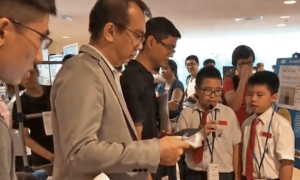 COMMUNICATION
A platform to apply English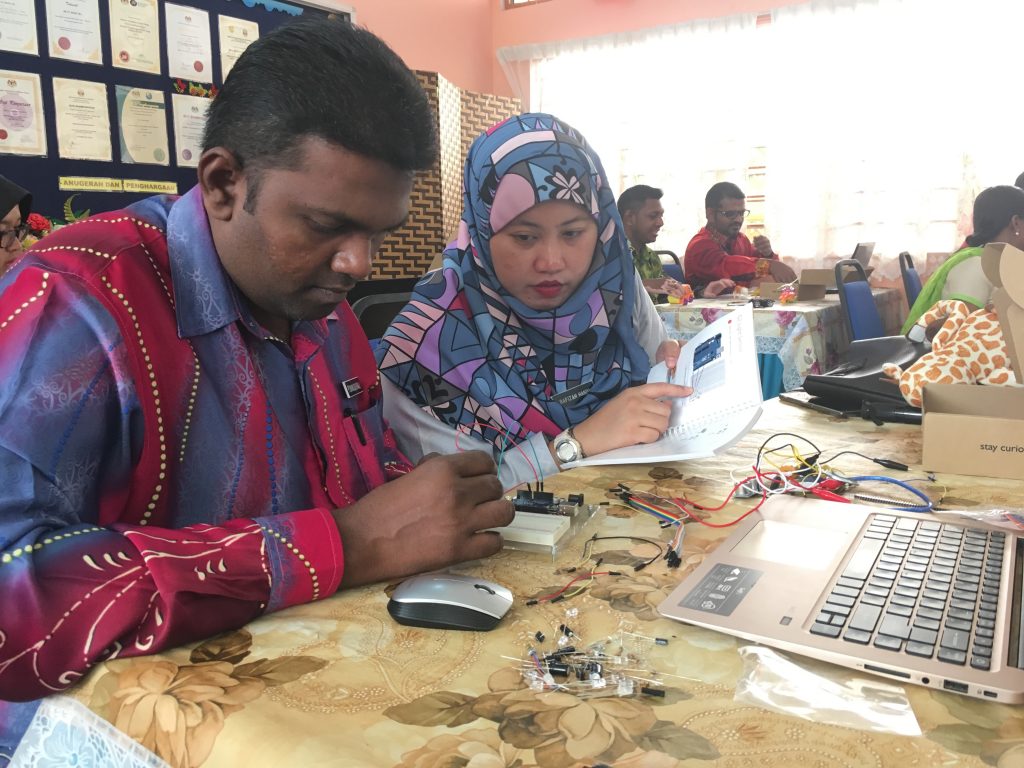 Coding, Embedded System and other related knowledge for Industry 4.0
21st century teaching skills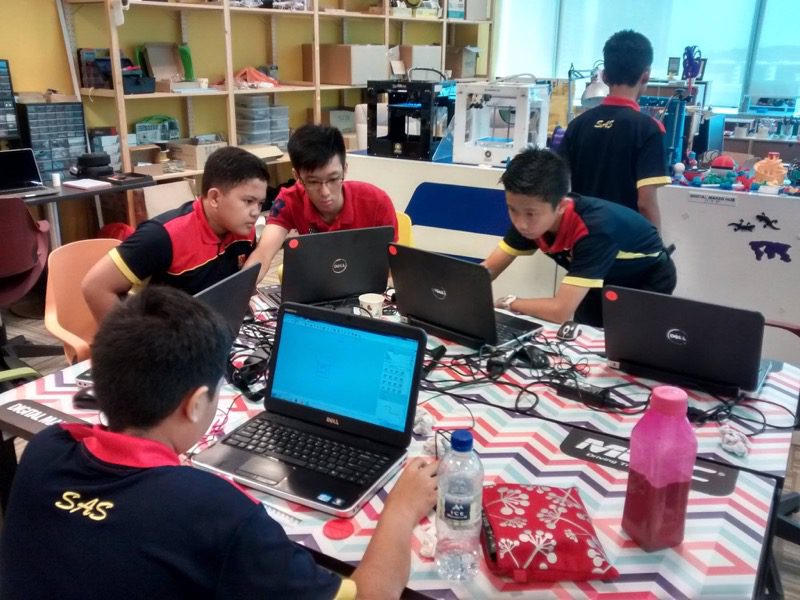 Exposes students to coding, embedded system and other related knowledge for Industry 4.0
A platform for students to apply English
Opportunity for students to apply Higher Order Thinking Skills (HOTS)
Creation of innovative projects annually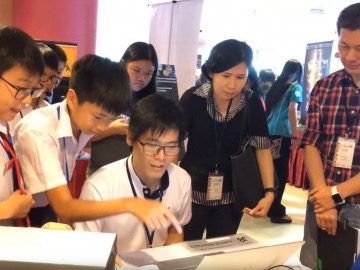 Creating awareness amongst parents on the importance of digital making
A knowledge that the teachers can take along with them whichever schools they go and continue to create an impact
Senior students will be able to guide junior students through the digital maker club platform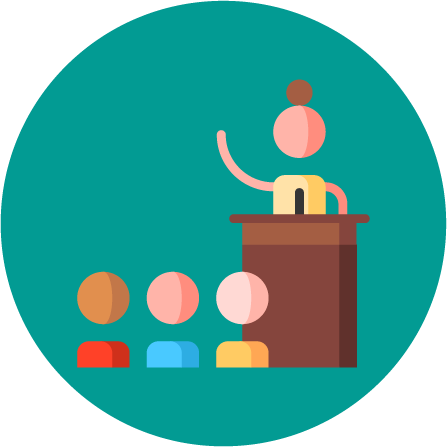 Teachers hold boot camp in school


Two students per team


Teams prepare for video submission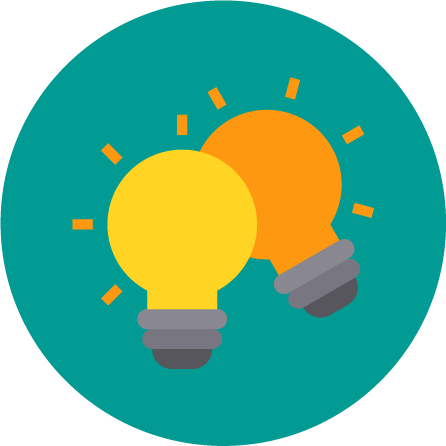 Submit a 5-minute video of the team pitching and demonstrating a working prototype by 31 December 2020

 

Receive a certificate of participation (national level) upon the submission of the video
No maximum number of teams per school
Finalists will be announced by 17 January 2021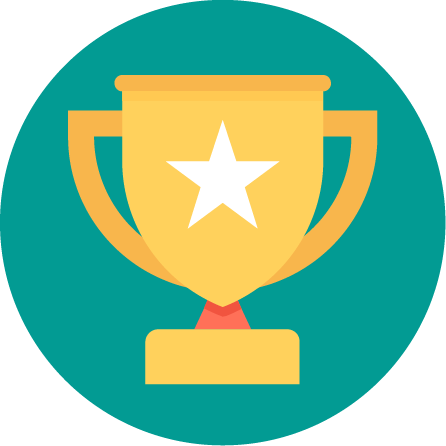 2nd round (semi-finals on 18 and 24 January 2021):
Fifty teams will be selected to compete in a virtual open day where they will pitch live.
3rd round (finals on 31 January 2021):
Twenty teams will be selected to compete in a virtual open day where they will pitch live.


A Game for Education — Reimagine learning 
Schools have been closed for almost a year due to pandemic. We know how much all of us are missing schools, teachers, and our friends. This is also a great time for us to reimagine how learning can look like.
Imagine you are a teacher and you are assigned to teach a group of primary school students. Pick a topic of your interest (e.g. Archeology, Paleontology, Virology, Astronomy, etc.) and design a game based on it, with the creative use of the microcontroller's input & output.
The game must include open-source microcontroller (e.g. Arduino, Raspberry Pi, Micro:Bit), developed using open-source software (e.g. Scratch, Python).
YouTube video presentation of the game. 
Open to primary schools registered in Malaysia
Team members can be from different schools (from the same state) 

The judging criteria for the competition puts a greater emphasis on how well your team express their creativity instead of how well-versed you are technically. You will also need to ensure the games you create are addictive, visually pleasing, and easily understood.
Being creative means the use of imagination or original ideas to create or to invent something. In this competition, creativity can come in many areas in this competition like the game design, the types of recyclable materials, or innovative use of the hardware components.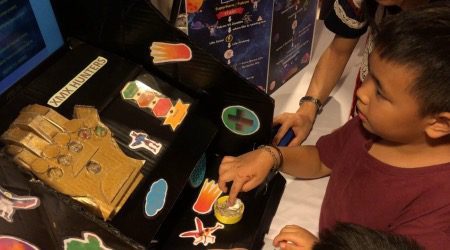 Instead of focusing on the technical aspects of your game, there is a greater weightage on communication because this is an important skill to express your creativity. A clear and interesting presentation is a good indication that your team has thought deeply when developing your game. You will need to explain clearly and interestingly how the game is played and submit a 5-minute video of your team's presentation.
You are not penalized for grammatical errors. This is not a language competition. Instead, focus on articulating your game well.
A good game designer gives his players continuous challenges, where each completed level leads to another more challenging level, to keep them "hooked" on playing a game. You can keep players engaged by setting clear, short-term goals appropriate to the level of the player and to the context within the game.

A well-thought-out game design has a good structure that is often driven by a Game Design Document (GDD). GDD is to unambiguously describe the unique selling points such as the story, characters, user interface (UI), level, sound and music, and gameplay.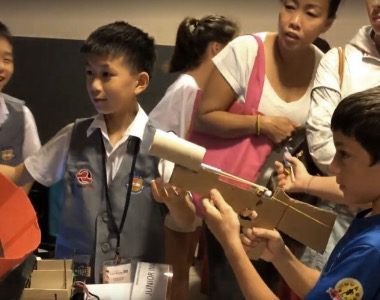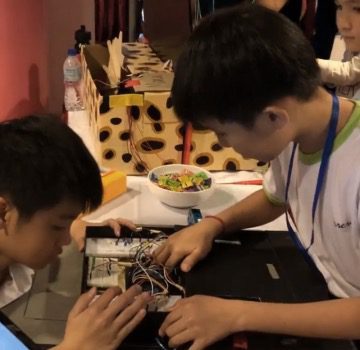 Under this category, you are required to do a code walkthrough to explain the mechanism of how your game works and how it interfaces with the input and output of the hardware.

Your game must be functioning. Wires need to be kept well hidden and not easily disconnected to ensure your game works and ready for the judges to try out.
Some games may have a heavier element of hardware and minimal software (and vice-versa), but you are not penalized or judged by how much element of hardware or software is used in your game.

Teachers' & Parents' involvement
We love that parents and teachers take the initiatives to help out with the projects, however, we would also like to remind parents and teachers to remember and allow the kids to own and manage their projects.

We understand that as adults, we tend to think that kids are not capable of many things but we can be wrong most times. Allow them to try and fail and try again. Come alongside to encourage, cheer them on and guide them with their projects. Constantly remind them (and yourself) that they own the project.

Team will be disqualified if the project is not according to the Competition Challenge.
Team will be disqualified if the project is not submitted according to Project Submission.
Team will be disqualified if members do not meet the Participants Criteria.
Not everything you built came from your own idea. We understand that innovation can come in the form of building onto & improving upon existing ideas. If you have referred your project from a website or YouTube, please don't just use them without crediting them. We should respect the original hardwork by acknowledging and giving credit the authors who created the original project. Say your thanks to them. This can be done through citation in your video submission. Detailed Terms & Conditions can be found here.
All competition resources (e.g. Judging Rubric, Tips for Video Production, etc.) can be found in our e-learning platform. 
Register as early as possible to get your access to the e-learning platform. 

Participate in the competition
Represent STEM-related club to learn technology
Help club to coach junior members in the future
Recruit, coordinate & monitor students for competition
Attend our briefing online (check FB & email)
Activate STEM-related club using the courseware provided
Co-curriculum points for competition
National level cert of appreciation (for participation) or cert of recognition (for awards)
Courseware can be used for club activities
NATIONAL-LEVEL COMPETITION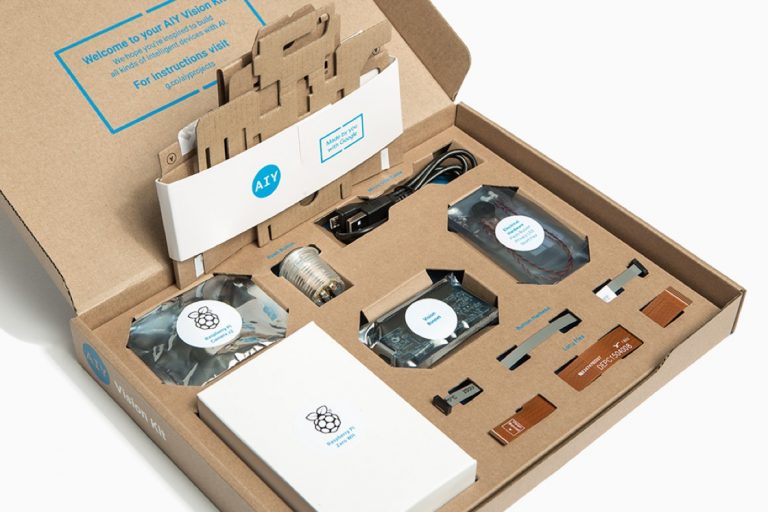 Champion 

1st Runner up 

2nd Runner up 

3rd Runner up 

Consolation prizes x2