If you are 9 to 12 years old and love playing games, take part in this nationwide competition where you get to create a game using open-source technology and share your creation with others.
Registration closes 30 June 2019

Junior Innovate is a competition to inspire digital creator mindset and life skills amongst primary school students in preparation for jobs of the future.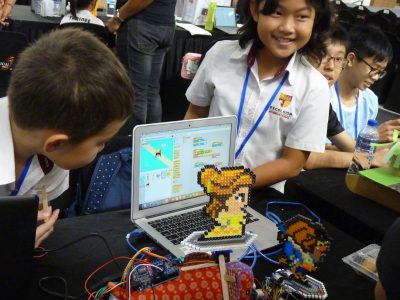 Students today consume rather than create with technology. They indulge heavily in social media and computer games.


The program provides opportunity for them to create and apply open-source technologies in various fields.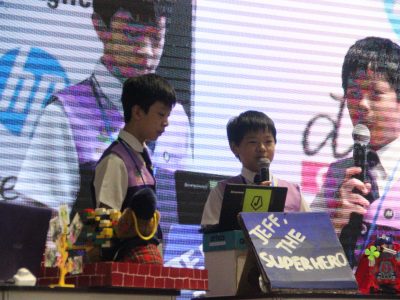 In a consuming mode as opposed to creating mode, students lack opportunities to develop life skills — communication, collaboration, creativity, and critical thinking.
The program provides opportunity for them to invest in developing the projects of their interest. The experiential learning journey nurtures their life skills.
Components in Junior innovate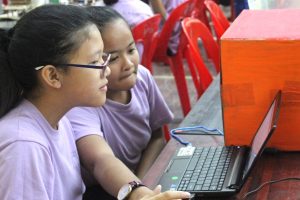 TECHNOLOGY
Embedded system with Scratch programming
Complementing schools' coding class
Relating coding to the physical world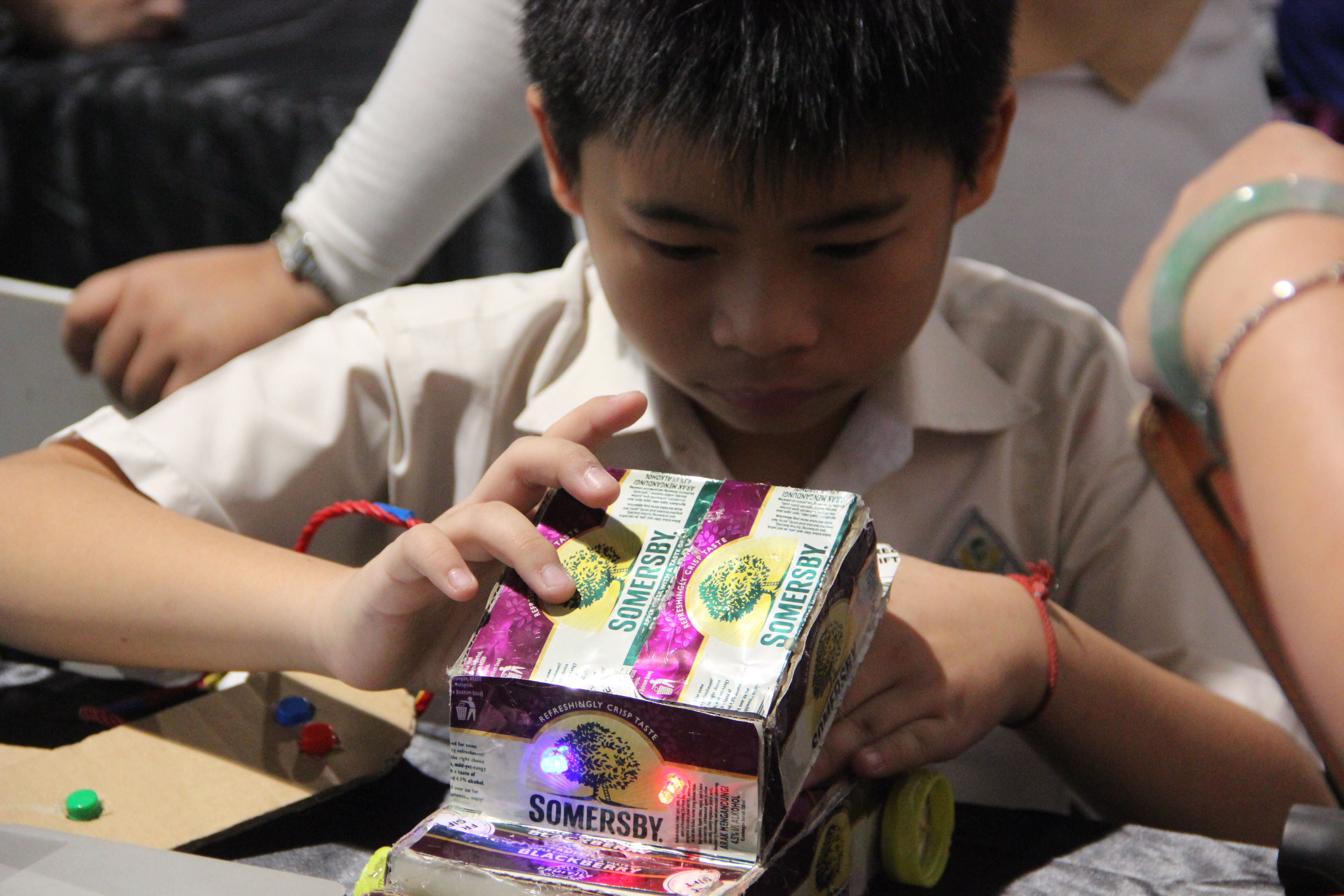 APPLICATION
Realising ideas and learnings
Build physical projects incorporating technology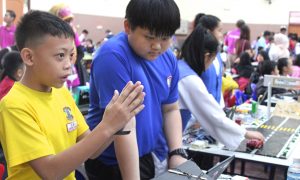 COMMUNICATION
A platform to apply English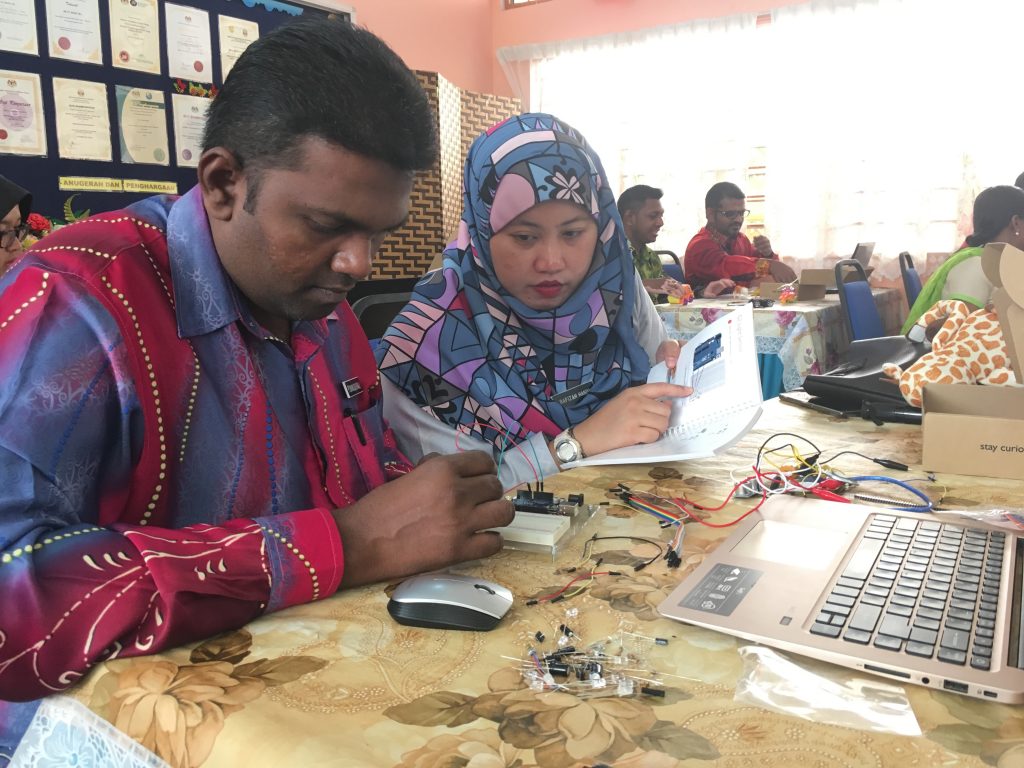 Coding, Embedded System and other related knowledge for Industry 4.0
21st century teaching skills
Exposes students to coding, embedded system and other related knowledge for Industry 4.0
A platform for students to apply English
Opportunity for students to apply Higher Order Thinking Skills (HOTS)
Creation of innovative projects annually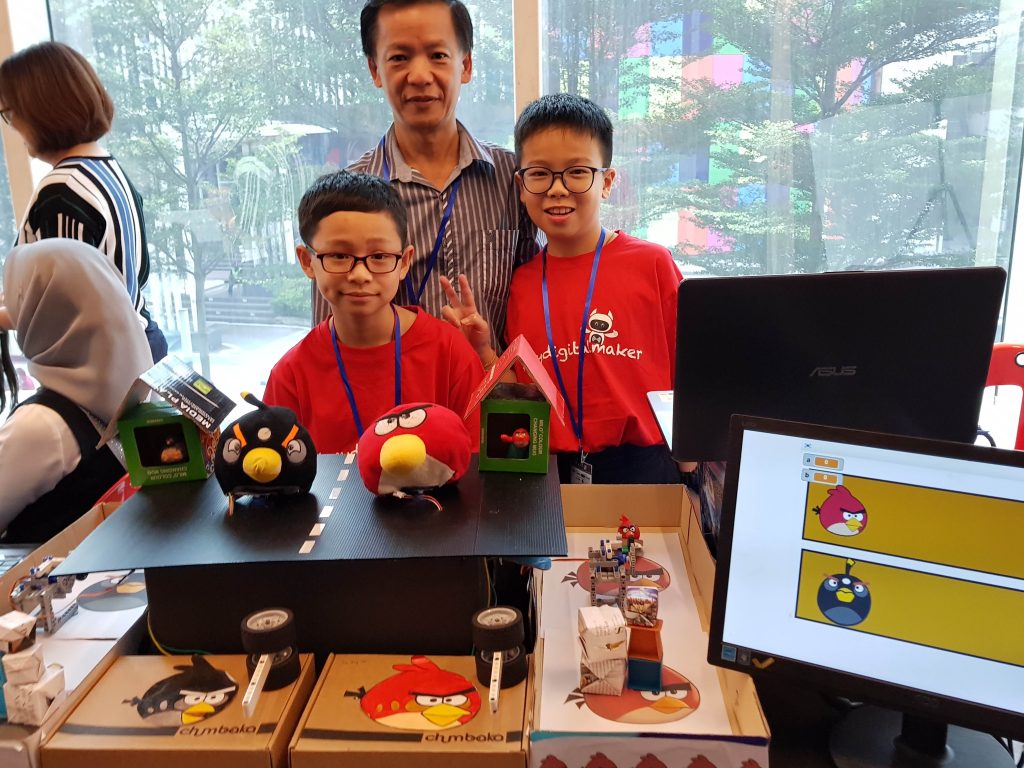 Creating awareness amongst parents on the importance of digital making
A knowledge that the teachers can take along with them whichever schools they go and continue to create an impact
Senior students will be able to guide junior students through the digital maker club platform
Registration closes 30 June 2019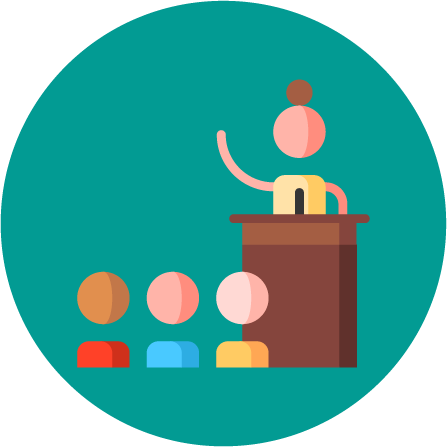 Teachers hold boot camp in school
Teams compete at school-level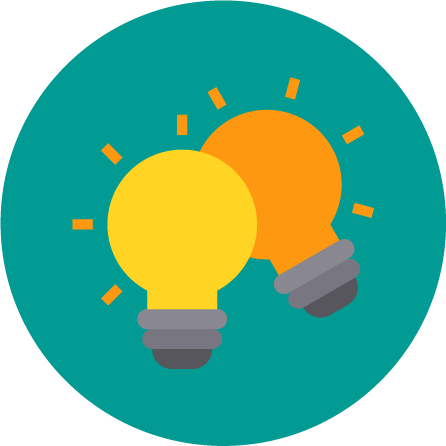 Selected teams to compete at state level
Maximum four teams per school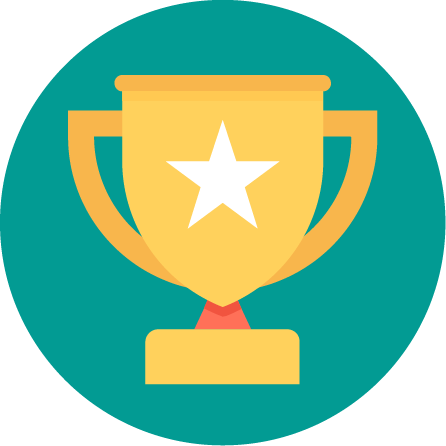 Selected teams to compete at national level

Stop being a consumer of technology. Take up the challenge to DESIGN A GAME WITH TECHNOLOGY. Go beyond the screen and blend your digital game environment with the real world by using the input and output of the microcontroller creatively.
Open to primary schools registered in Malaysia
Team members can be from different schools
Design a game with creative use of the microcontroller's input and output
The game must consist of open-source microcontroller (for example, Arduino, Raspberry Pi) and developed with open-source software (for example, Scratch, Python)

The judging criteria for the competition puts a greater emphasis on how well the team express their creativity instead of how well versed they are technically. Teams will also need to ensure the games they create are addictive, visually pleasing, and easily understood.
Both hardware and software design of the game must be attractive to entice players. Attraction can be in the form of human-centric hardware or beautiful graphics design. Judges will award extra points for using recyclable materials in building the hardware.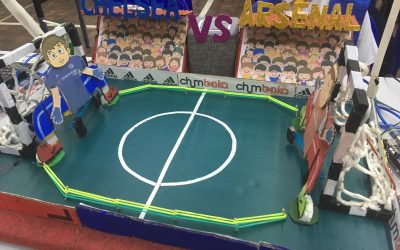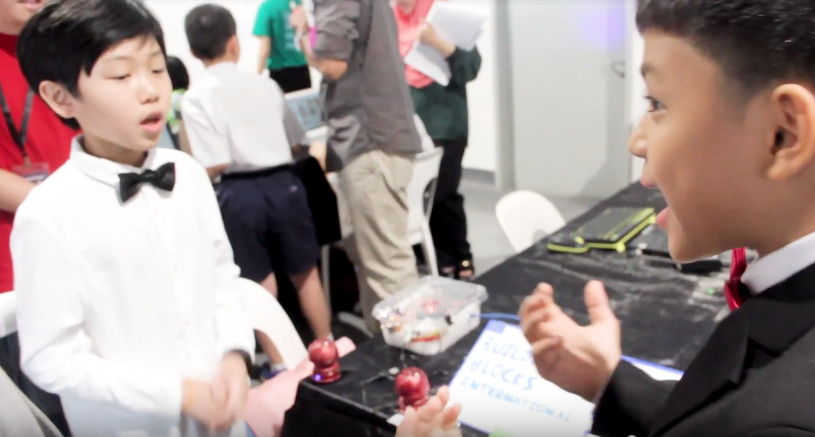 Teams are given 5 minutes to present their projects and then 2-3 minutes for questions from judges. The presentation includes how to play the game. A clear and interesting presentation is a good indication that the team has thought deeply when developing the game.
The game must have continuous challenges and the element of Level Up. These are important elements that make a game addictive, where the player gains a sense of achievement at every level. An immediate reward is also a good mechanism to push a player to keep going, for example, a token that gives instant super power to a character.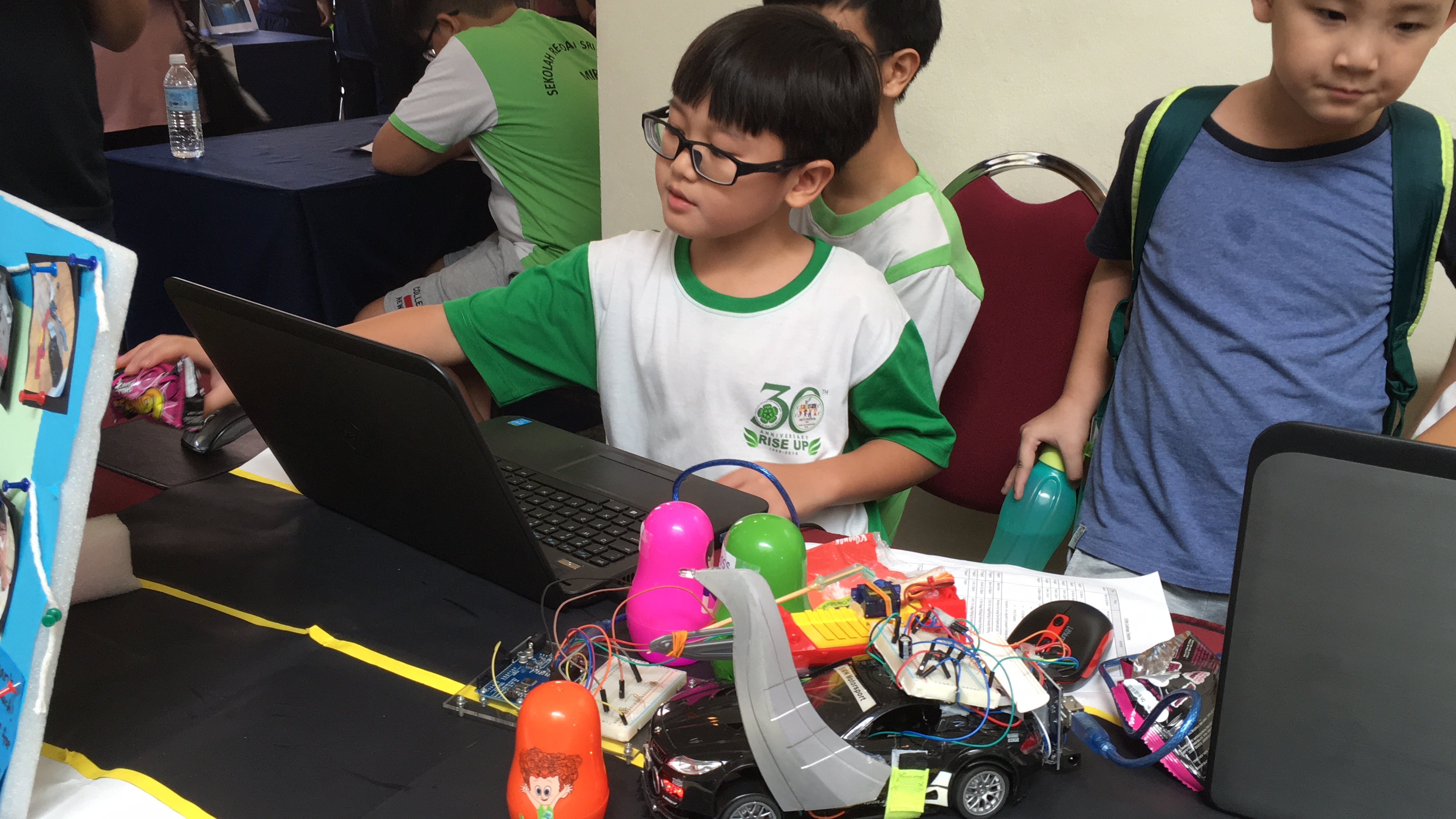 The game needs to have both hardware (microcontroller) and software (coding) elements and must use open-source microcontrollers and software. Teams need to demonstrate an understanding of the coding and ensure the game is playable.